Vesna Pavlovic & Maria Finn | Thomas Splett | Fumie Sasabuchi | Matthias Lehrberger & Berthold Reiß | Matthias Lehrberger | Karin Felbermayr | Boban Andjelkovic und Motoko Dobashi | Yvonne Leinfelder | Robert Crotla | Berthold Reiß & Ben Kaufmann | Max & Hannes Gumpp | Agnieszka Szostek | Sandra Filic | Shirin Damerji | Johannes Albers 1/2 | Anne Rößner 1/2 | Evil Knievel | Department für öffentliche Erscheinungen | Ole Aselmann | Anna Witt | Stephanie Trabusch 1/2 | Lynn Lu | Jochen Schmith | Karin Felbermayr | Klara Hobza | Carola Vogt und Peter Boerboom | Manuela Grunert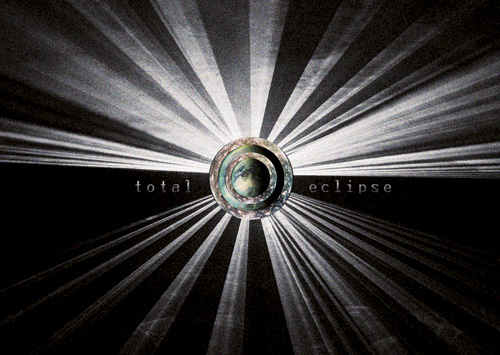 Fumie Sasabuchi | total eclipse | 11.06. – 19.06.2011
total eclipse –Eine Hommage an Klaus Nomi
Nomi's Lime Tart
Crust:
1 1/4 cups fine graham cracker crumbs
1/3 cup brown sugar
1/4 cup melted butter
Filling:
4 egg yolks
1 can sweetened condensed milk
1/2 cup lime juice
Step 1. The crust. It needs a 9-inch pie pan to make the tart in. It needs 1 1/4 cups fine graham cracker crumbs, 1/3rd cup brown sugar, and 1/4 melted butter to make crust. Mix the ingredients together and shape the crust into the pie pan. (Klaus Nomi mentions that it may not seem like the crust will hold together, but if you pack it tightly enough and when it sits over night, it should hold).The artist also cautions about making the crust too sweet, you may not need to use as much brown sugar.
Step 2. The filling. It needs 4 eggs, 1 can sweetened condensed milk (Klaus used Borden's condensed milk), and 1/2 cup lime juice. First the eggs have to be separated; placing yolks in one bowl and whites in the other one. Klaus uses the egg shell to actually separate the whites from the yolk by putting the yolk on one side of the cracked shell and letting the whites drip into a separate bowl. Take the bowl with the egg yolks and add the sweetened condensed milk and lime juice. Mix together. Then, in the bowl with the egg whites, whip them until the whites are very, very stiff. Once the whites are stiff they dramatically increase in volume. Slowly fold the whites into the other bowl. Once mixed together, place the filling into the crust.
Step 3. Take lime peel and cut it into thin strips. Place the lime peel on top of the pie. This has two purposes; a beautiful presentation but also the flavor. The zest really adds a punch to the taste and is meant to be eaten. Then place the tart into the refrigerator for at least several hours, but overnight is recommended in order to firm the tart, make easier the cut and provide better consistency.